(www.pollinapr.com)
Ahhhhhh the joy of summer sunshine, windy breezes, smell of fresh flowers, and a longing for vacation. The sense of summer is something deeply and anxiously waited for when you have been working consistently hard every day all year.  The taste of summer begins to sound so sweet, unfortunately that is until reality hits that even in summer you still have to put in work. However, because we have been putting in work all year, and are dying for a break our work quality can begin to slow up because of it.   Or Maybe we just came back from that week long vacation with no emails, or demands, and are having a hard time getting back into the swing of things.
Either way we look at it if we are not careful with how we are going about the demands of working, and balancing our desire to enjoy summer, our productivity can suffer tremendously.  There is truth though that you can learn how to balance being productive and also getting to enjoy your summer.
Productivity can be managed on a daily basis, by keeping daily goals of things that you wish to get done. Having something to accomplish daily will assure you that you are actually doing something to productively do something that needs to be done. Whether that something is for your job, children, friends, or even for yourself, make a plan and do at least one thing each and everyday.
Make sure that you are managing time, so that you don't end up wasting a lot of time on something that shouldn't take that long. If you are more aware of the time that you are spending on each task, that will in turn help you to plan your day with the most time consuming task first.
Productivity over the summer, is possible. If manage to get work done during the allotted times that you have, it will open up the times for you to still enjoy summer activities like swimming.
There are several ideas for staying productive during the summer, check out these other articles about staying productive during the summer.
( http://www.forbes.com)
8 Tips For Boosting Productivity At Work This Summer – Forbes gives 8 great tips with simple ideas, and great pictures. They give great ideas such as the idea of planning your play. Check out this article for a quick but informative read.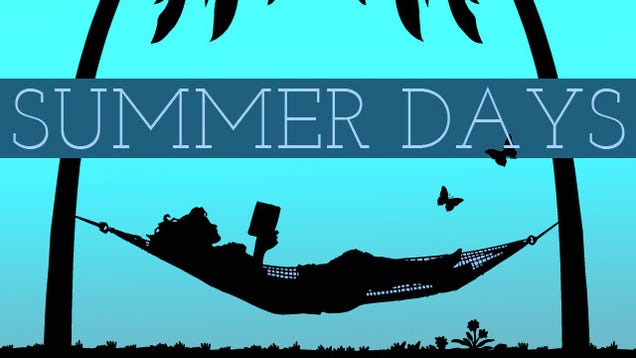 (www.lifehacker.com)
How Can I Get Over The Summer Productivity Slump- Lifehacker.com
This lifehacker article has been shared over 33k times, and gives practical tips that you may have not thought about such as changing the thermostat in your work space. This article should be a great go to, for fun but useful tips.
(www.theeverygirl.com)
5 Ted Talks To Inspire Productivity This Summer – The Every Girl
Do you like to listen to advice more so then read? Well, this everygirl article has did a great job getting 5 Ted talks that are sure to inspire your productivity this summer.
(www.inc.com/getty)
10 Ways To Be Productive In the Summer-Inc.com
This is a article on Inc submitted by the Ceo of Predictable Success. This article list great ideas such as reviews, reading and more. Why wouldn't you want to read an article by the CEO of Predictable Success.
(www.themuse.com)
6 Smart Ideas For Staying Productive In The Summer– The muse.com
Just need  quick read that gives you links to even more great content plus inspiring ideas? Well this article is the go to, giving great ideas such as making the most out of your mornings.
(www.liquidplanner.com)
Hot List : Stay Productive During The Summer- liquidplanner.com
This article gives very informative links and short descriptions to even more ideas for staying productive during the summer. The articles include great pieces from the USA Today.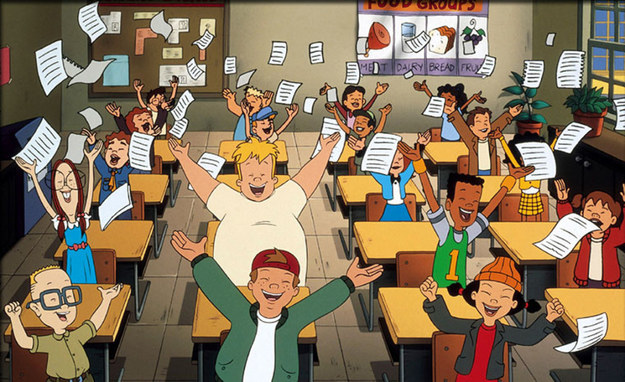 (Walt Disney Television Animation / Via theotherpress.ca
15 Ways To Stay Productive Over Summer – Buzzfeed.com
Who Doesn't to love buzzfeed articles, with funny pictures and short clips. Well check out what buzzfeed does best with reading this productive articles with fun pictures and helpful tips.
Productivity is something that we all need in our everyday lives, to keep us going. If we are not productive we tend to end up asking ourselves things like where did they time go, what did I do today,  did I accomplish anything today. Stop yourself from loosing a lot of useful time by putting these practical tips to use each and everyday.
What are some ways that you stay productive?